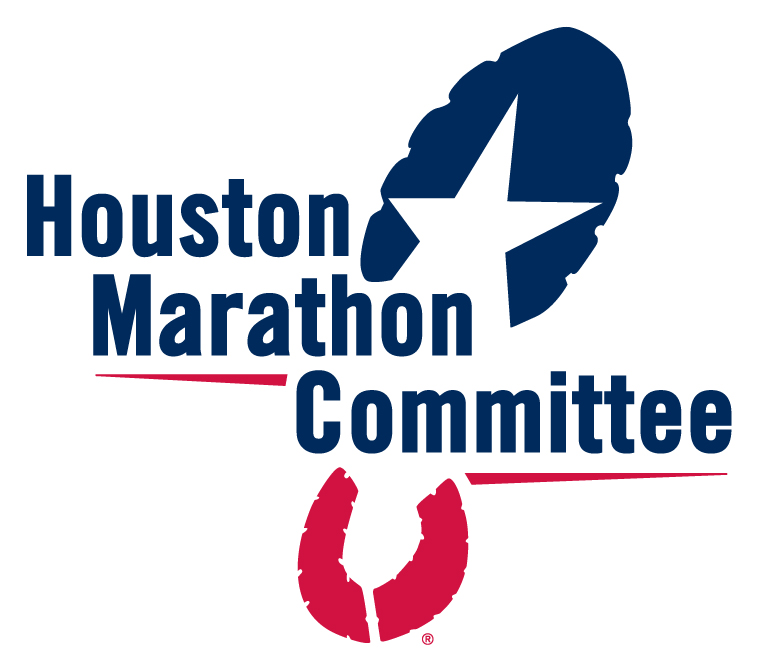 HOUSTON MARATHON COMMITTEE –  720 N. Post Oak Rd., Ste. 200,   Houston, Texas 77008 – 713-957-3453   www.chevronhoustonmarathon.com   E-mail: media@houstonmarathon.com
For Release: Tuesday, Dec. 11, 2018
Houston Marathon Committee Welcomes Three New Board Members
Marianne Gooch, Elijio Serrano, Subbu Venkat
Houston (Dec. 11, 2018) – In conjunction with the retirement of long-time Board of Director members David Chester and Alton Milrany, the Houston Marathon Committee (HMC) announced today the addition of new members Marianne Gooch, Elijio Serrano and Subbu Venkat to its Board of Directors effective immediately."We are extremely grateful for the dedication and service of David and Alton who both made significant contributions to the HMC for more than two decades and who were cofounders of the Houston Marathon Foundation (HMF)," said HMC and HMF Executive Director Wade Morehead. "David helped develop an elite runner program that attracts the finest long-distance runners in the world, and Alton managed staff recruiting and led the effort to ensure that the organization was structured in a manner to manage the event's substantial growth in popularity. Both will be missed, and we are thankful for their passion for the event and this community."
The three new board members were identified and nominated by a selection committee and voted in by the seven current HMC Board of Directors: President Brant Kotch, Vice President Stan Coburn, Secretary Lisa Foronda Harper, Treasurer Charlie Bass, Executive Committee Member Maddie Bunch, Mike Atkins and Todd Holloman.
"We are proud to announce and welcome our new members to the HMC Board of Directors," said HMC Board President Brant Kotch. "Our organizational goal is to expand the board with like-minded and ambitious individuals who provide our Committee with a fresh outlook and can bring different experience to the table. I am certain this induction will be proven to be a fruitful decision."
Following are brief bios for the three new members and seven tenured members of the Houston Marathon Committee Board of Directors:
New Board Members
Marianne Gooch is the founder and president of DynaComm LLC, a Houston-based consulting firm that provides strategic communication and management counseling. Additionally, Gooch is a Business Communications Lecturer at the C.T. Bauer College of Business, as well as a Leadership Mentor with the Wolff Center for Entrepreneurs at the University of Houston. She also earned an Executive MBA from the institution. As a participant in the Houston Area Road Runners Association (HARRA) Power in Motion running program, she is committed to and passionate about contributing to the vibrancy and health of the Houston community.
Elijio Serrano is the Senior Vice-President and Chief Financial Officer of two Houston-based publicly traded oilfield services companies: TETRA Technologies and CSI Compressco LP. He has more than 35 years of experience in accounting, finance and treasury in the energy, transportation and software sectors. Serrano was previously the Chairman of the Audit Committee of TESCO Corporation,served on the board of Talento Bilingual de Houston, and was also a member of the President's Advisory Council for the University of Houston Downtown. He and his family are avid runners in the community, and he has completed five Aramco Houston Half Marathons and four Chevron Houston Marathons.
Subbu Venkat is a Marketing and Business Development Manager at Texas Instruments Incorporated, where he has worked for more than 29 years. Venkat has a master's degree in Computer Science from the University of Madras in India and is an avid runner who has served on the Board of Directors for HARRA. He is a devoted runner who has completed five Boston Marathons, three Aramco Houston Half Marathons and 11 Chevron Houston Marathons.
Current Board Members
Brant Kotch is a partner at Crain, Caton & James, P.C. He began volunteering on the Houston Marathon course in 1992 and became the Course Director in 1997. Kotch was named President of the Board and Race Director in 2002 and has served on the Board of Directors since 1996.
Stanley Coburn is a retired Technical Sales Manager for Tenaris Coiled Tubes, and he currently serves as the Vice President of the Board of Directors. Coburn ran his first Houston Marathon in 1984, began volunteering in 1992 with the registration committee, and his involvement grew in 2007 when he was named Setup/Teardown Captain. In 2009, Coburn became the Course Director, bringing his engineering experience and passion for running together.
Lisa Foronda Harper is a nonprofit communications consultant who currently serves as Board Secretary. Harper has volunteered for the past eight years at the Houston Marathon Health and Fitness EXPO as a member of the Ask Me Brigade. She is a member of the Bayou City Road Runners and Kenyan Way running clubs and has been a runner since Jan. 1, 1986. Harper has completed eight Houston Marathons and eight Aramco Houston Half Marathons. She has also been a volunteer coach with HARRA's Power in Motion for 11 years.
Charlie Bass is a Certified Professional Accountant with more than 35 years of financial management and process management experience in the energy industry. The current HMC Treasurer, Bass has served on the Board for the past 13 years and has been an HMC volunteer for the past 30 years. In addition to the HMC Board, he serves on the Board of Directors of two other charitable organizations.
Mike Atkins is a Human Resources Executive and business partner to several Houston area organizations. He served as the Vice President of Human Resources for the ABM Facility Solutions Group. Atkins has run the Houston Marathon twice and has been a volunteer on the Medical Committee for the past 30 years, working on equipment and logistics.
Maddie Bunch is President of M. Bunch & Company, a healthcare/case management firm. She first became involved with the HMC in the early 1980s when she was a runner who volunteered with the HMC public relations and media committee. Bunch, who played a significant role in the development and growth of the elite runner program and the creation of the HMF, has been a member of the Board of Directors since 1997 and currently serves on the Executive Committee.
Todd Holloman has more than 15 years of experience working in live events. He works for Houston First Corporation overseeing programming and events, and he has served on the HMC board for four years. Prior to joining Houston First, Holloman served on the executive team for both the Super Bowl LI Host Committee and Houston NCAA Men's Final Four Organizing Committee as well as supervisor in City of Houston's Mayor's Office